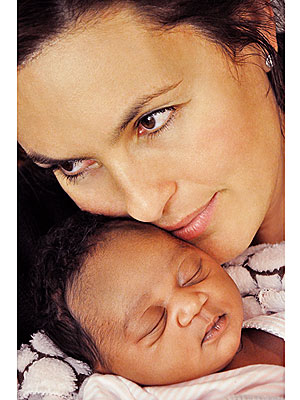 i had been out of the all-knowing loop while in school… but i do hate that i missed this… so i'm sending "awws" your way now. isn't this the most precious picture ever?
mariska hargitay, uber star of law & order: special victims unit, adopted amaya josephine in april. from right here in the good ol' u.s. of a.
"We talked a lot about mixed-race adoptions, and we are very excited that we are now a multi-racial family. We're just so happy she's here."
And there's one family member who's more excited than anyone: Hargitay's 4½-year-old son, August.
"He is over the moon," says the actress. "He calls her his baby because he says the whole thing was his idea. He always talks about how he's going to protect her. He's going to be a great big brother."